Consultancy32 helped KPMG strengthen its image through brand strategy, social media, press relations campaigns, copywriting and translations. Seven of our Consultants have been working with several divisions, in-house or remotely.
Our Client
International consulting firm
Our Mission
Press relations, social media, coaching and copywriting
"Diane was able to leverage her exceptional public relations skills to serve our business' objective across several divisions.

Rizana Siddique

Head of Public Relations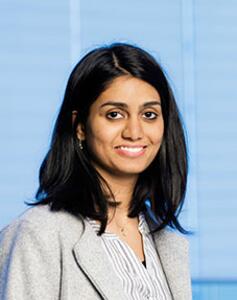 We worked in-house with several Partners, launching international studies on topics such as Vivatech 2019, European banks, French tech barometer. In a media saturated environment, we helped KPMG choose the right angle for each story.
We developed and implemented a strategy for their social media platforms over several months, covering LinkedIn and Twitter. We also trained employees on LinkedIn, helping them become stronger brand ambassadors.

Consultancy32 worked with various departments, helping them draft and proofread multiple documents in English and in French, including by-line articles and external/internal documents.